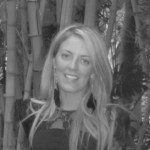 Hello and thank you for visiting the information about my private counselling psychological practice in Jesmond, Newcastle Upon Tyne. I am a Chartered Counselling Psychologist via the British Psychological Society and HCPC Registered.
Being in private practice since 2011, I worked part time in the NHS specialising in weight management until 2018.  This consisted of working with patients and teaching mindfulness, self esteem & body image; topics I'm still very passionate about. I've been dedicating my working time solely in private counselling practice Newcastle since then. Opening in Jesmond 2021 supported my passion of establishing a setting for clients to feel safe and secure in with no disturbances. A place I could decorate with them in mind and following my soul in creating this.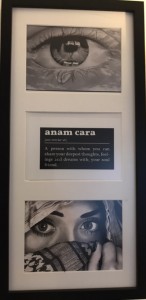 My working environment is important to me and the clinic was created with clients at the forefront. Naming the clinic premises 'Anam Cara Clinic', translating from Irish to English meaning 'Soul Friend'. Not only does it connect me to my Irish routes it supports by view of the importance of the relationship of psychologist and client.  Offering a holistic approach to counselling in Newcastle we like to keep our rooms fresh and inviting. Although based in the heart of Newcastle you can avail of free car parking during your time of attendance at our clinic. And it still pleasantly surprises me how quiet and peaceful the setting is.
Welcoming many individuals and couples from a variety of cultures and attending for many reasons, I've noticed more clients over the years discussing sexual concerns. An interest of psychosexual therapy began, in 2022 I completed training in this domain.
My specialised interest is couple work, psychosexual therapy, embodiment and trauma informed therapy. This comprises of attachment influencing the here and now and existential issues.
Philosophy: I am passionate and curious about people's behaviour, mind, feelings and spirit in relation to the here and now as well as external influences. Your past experience is important as it may shape your present in how you relate within relationships and the world around you, maybe affecting the current challenge you are experiencing.
Approaches:  My work is underpinned by psychodynamic and depth therapy; particularly childhood experiences in the connection of the current moment. Pluralistic in my approach and inclusive of cognitive behavioural therapy and Jung psychology. Depending on your needs, personality style other techniques can be drawn upon e.g. solution focused and narrative therapy. There is no one size fits all within therapy therefore the approaches I apply are flexible. I don't hide behind theories, there is a real interaction.
The key element of all life interactions is relationships. We as humans require connection with our selves as well as others. An authentic relationship with the people I work with is always provided. Therefore great emphasis is placed on the therapeutic relationship.
"The therapeutic relationship is the most important ingredient in successful therapy".
With peace and love,